Bombardier's Challenger 604 has a swept T-tail with swept horizontal
stabilizer and seats 9 passengers. This business private charter jet is suitable for
short to medium flights. With a speed of up to 565 mph, the Challenger 604 is
definitely a match for the most modern airliners.
The Bombardier Challenger CL- 604 jet has established a high level of
reliability, outstanding value, and dependability, making this private charter
aircraft the best jet in heavy jets class. This private aircraft can offer you wide
cabin, stand-up room of over six feet and a best noise insulation system which is
very important for a flight.
Specifications
| | |
| --- | --- |
| Registration | N777MV |
| Year of Manufacture | 2002 |
| Refurbished Date | 2023 |
| Wireless Internet | YES |
| Enclosed Lavatory | YES |
| Cabin Height | 6 ft 1 In |
| Cabin Width | 8 ft 2 In |
| Maximum Passengers | 9 |
| Based Airports* | FLL |
| Max Range | 4000 nm |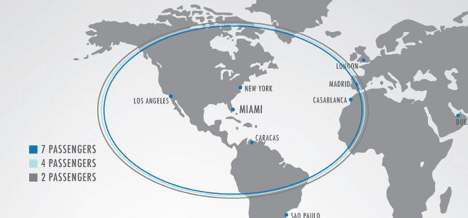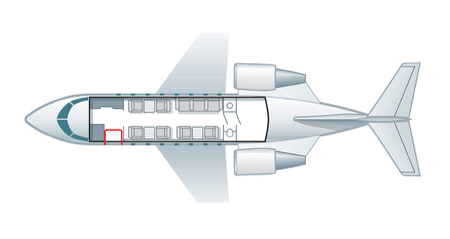 Luxury & ComfortAll Around the GlobeShort Overview
Having the latest audiovisual systems and WiFi onboard enhances the experience and lets business executives be connected to the office even during a flight. Heavy jet aircraft also allows plenty of space to move about while flying, so whether you are flying across the country or across an ocean, you will arrive relaxed and ready to take on anything you have planned on your itinerary.
If you require a private jet for international or long-range travel, the heavy jet aircraft is the top choice for global air travelers who are looking to transport a group of people without the hassle of public airport terminals.
Capable of long-range flights of up to 4,000 miles or 8 hours of non-stop flight time, this aircraft accommodates up to 10 passengers, with a variety of spacious cabin configurations, extra luggage space and luxurious interior.
In-flight Catering Services
One benefit of flying private with MV Jets is that prior to booking your flight, you can arrange private jet catering. You'll have the opportunity to select whichever food and beverages you prefer to be catered for your private flight, from sandwiches, sodas, and snacks, to fine wines, spirits, five-star meals, and impressive VIP platters.
Whether you desire chocolate-covered strawberries and a bottle of champagne, a Filet Mignon steak, vegan cuisine, or simply a bologna and cheese sandwich from the local deli – we've got you covered.
Choose your favorite local caterer for a quick bite to eat during your flight or arrange five-star VIP in-flight catering complete with flight attendants for executive travelers, celebrity entourages, or the most delicious luxury flight you've ever experienced.
You can also request an in-flight catering menu from the available caterers near your departure airport to compare dishes and rates before finalizing your decision.
Skip the hassles and headaches of commercial airline travel with a private jet charter flight from MV Jets.