American Private Charter with Global Coverage
By offering the most professional service in the industry, MV Jets is setting a new standard for luxury and private jet charter services.
Private Jet for Business and Leisure Purposes
About us:
As a young company founded by experienced private jet users, we understand the importance of being able to fly worry-free and when it is convenient for you. Our commitment is to provide our valued customers with the premier flying experience.
Location:
Operating out of Miami, FL, MV Jets is ideally situated to fly non-stop to most destinations in the United States, the Caribbean, Central America, and South America.
Departing from Miami-Opa Locka Executive Airport, we have access to the best runways and pre-flight services that will make your travel planning effortless.
Private Jet Performance and Specifications
Luxury and comfort
Skip the hassles of waiting in line, lost luggage, flight delays, layovers, and long check-in lines. Your private MV Jets' charter will make flying pleasurable again.
Large Jet
Challenger 604 spacious and wide cabin is made for your convenience. It can accommodate up to 10 passengers for a comfortable flight.
Offering More Than 20,000 Destinations
Whether you are flying on short notice or planning a dream vacation, we get you where you need to go with luxury, convenience, and highly personalized service.
Learn More About Our Premium Jet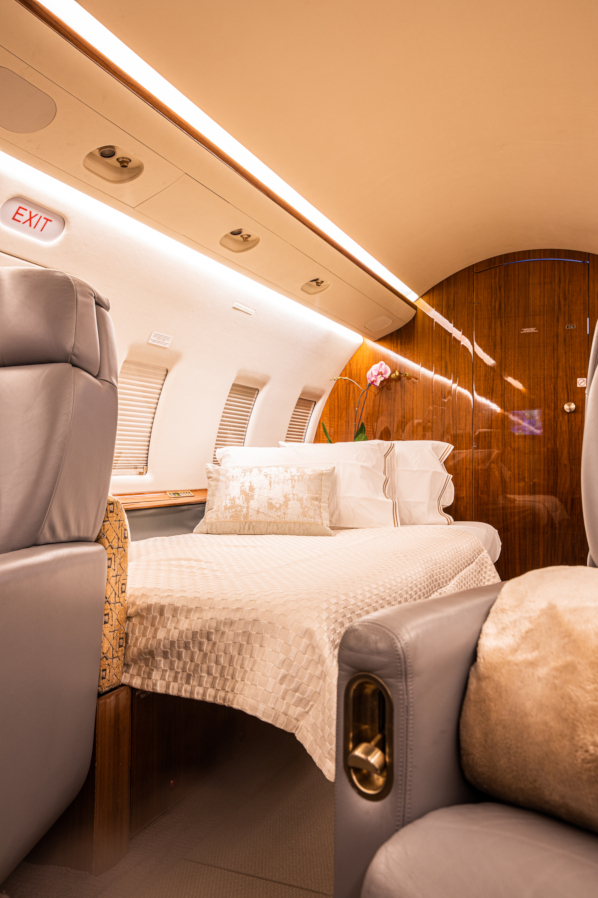 All Around the Globe
Get where you need to quickly, stylishly, and affordably. MV Jets offers access to more than 20,000 destinations throughout the Americas and Caribbean for business or leisure travel.
Safety and Security
Your booking receives the highest quality service without the normal hassles of commercial flight, including external monitoring and auditing to ensure your journey is the safest and most secure. Our ground and maintenance teams are ARGUS Platinum certified.
Modern Aircraft
The aircraft is a modern luxury jet – sleek, fast, quiet, and offer plenty of room to stand or sit — getting you to your destination in comfort.
Experienced Crew
Pilots are qualified airport pilots who've acquired the best training that surpasses regulation guidelines: ARGUS Platinum.
Luxury and comfort
Flying should be a pleasure and we'll make your charter experience as luxurious and comfortable as possible.
Fast and Affordable
MV Jets will consult with you about your travel requirements before departing to determine the best options for your aircraft, type of flight, alternate airports, and catering requirements.